WAW hydraulic universal test machine main muchina unotora chimiro cheoiri silinda pasi mhando huru muchina, unonyanya kushandiswa kuyedza zvivakwa zvesimbi, zvisiri zvesimbi, zvigadzirwa, zvikamu, zvimiro, zvikamu zvakajairwa zvichingodaro.2.This series of test machine can also do the material stretching, compression and bending test under the environment if the equipped with environment device.For example: high temperature tensile, low temperature tensile, compression and other tests.
HighHunhu, High nemazvo, Cost-effective
Yakakwira yakaomesesa chimiro chimiro uye chaiyo servo mota yekufambisa zvikamu inopa inopa yakagadzikana mashandiro emuchina
Inokodzera Plastic, Textile, Metal, Architecture industry.
Iyo yakaparadzana dhizaini yeUTM uye controller inoita kuti kugadzirisa kuve nyore.
WithEVOTest Software, inogona kusangana inokwanisa tensile, compression, bending bvunzo uye ese marudzi ebvunzo.
Inosangana nezvinodiwa zveyenyika standard GB/T228.1-2010 "Metal Material Tensile Test Method at Room Temperature", GB/T7314-2005 "Metal Compression Test Method", uye inoenderana nekugadziriswa kwedata kweGB, ISO, ASTM. , DIN uye mamwe maitiro.Inogona kusangana nezvinodiwa nevashandisi uye zviyero zvakapihwa.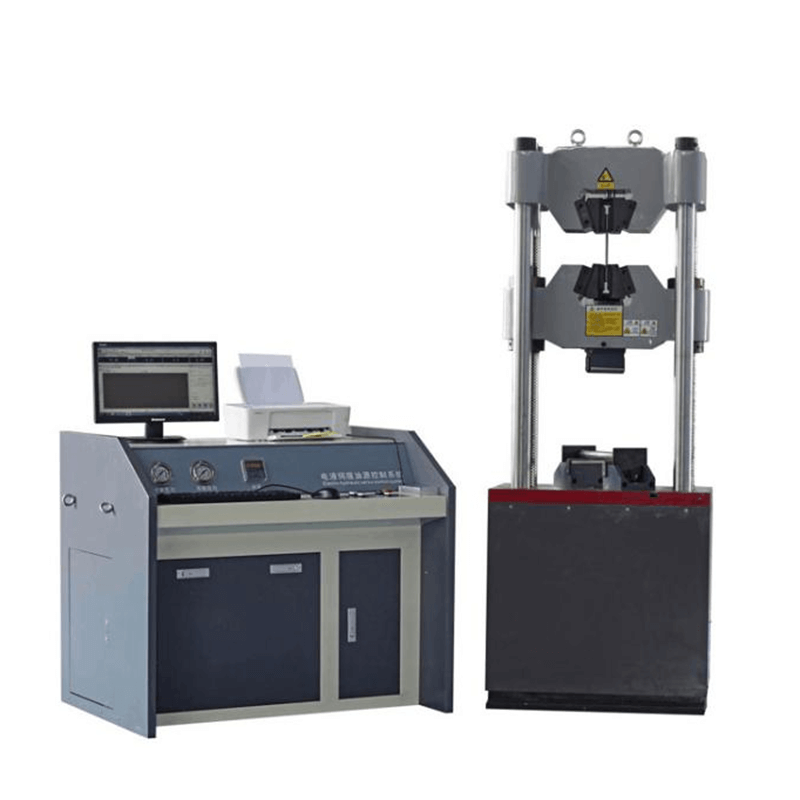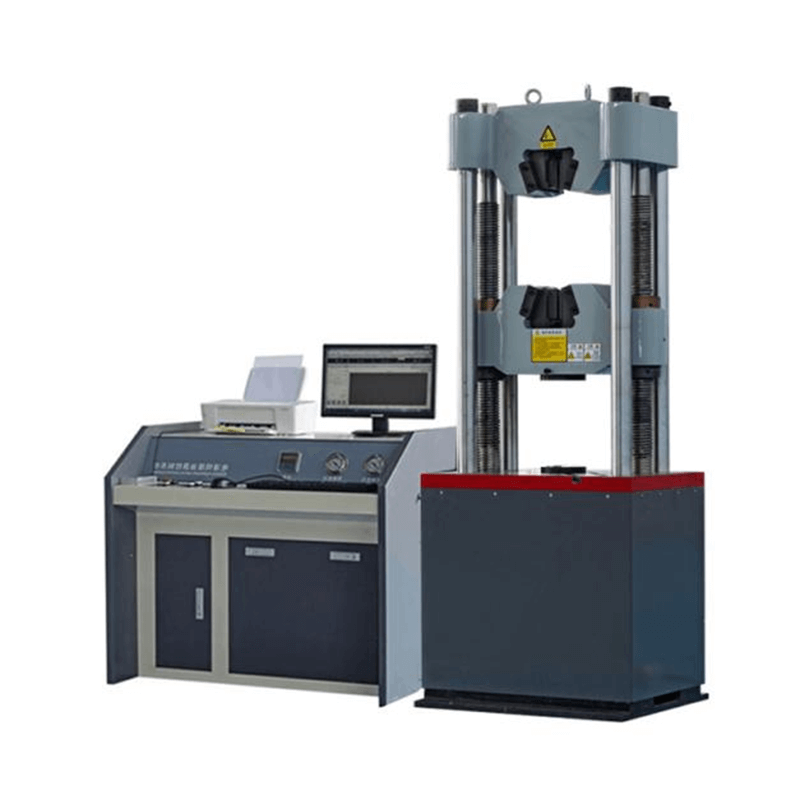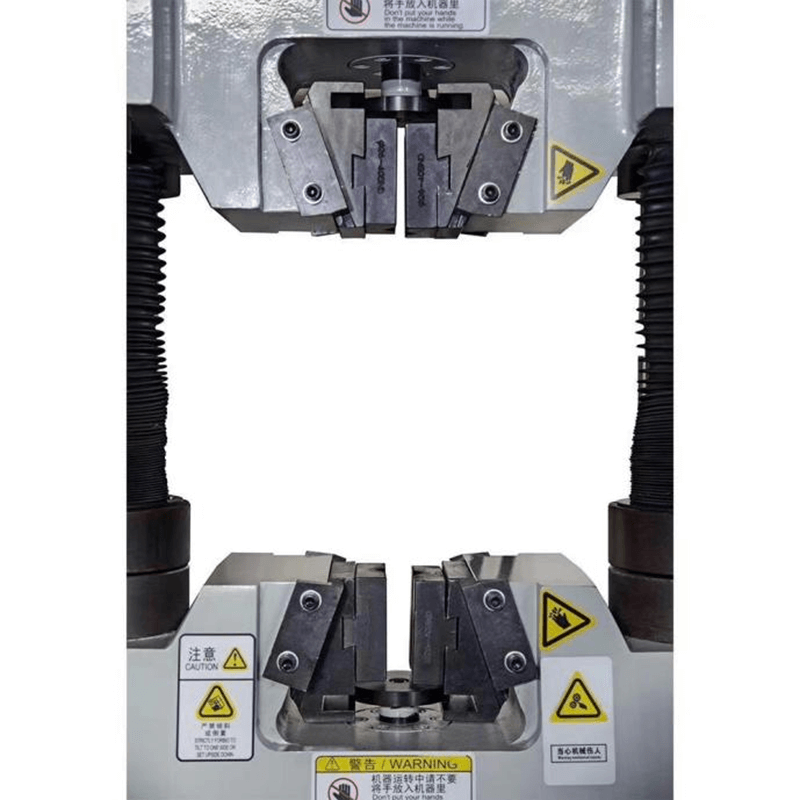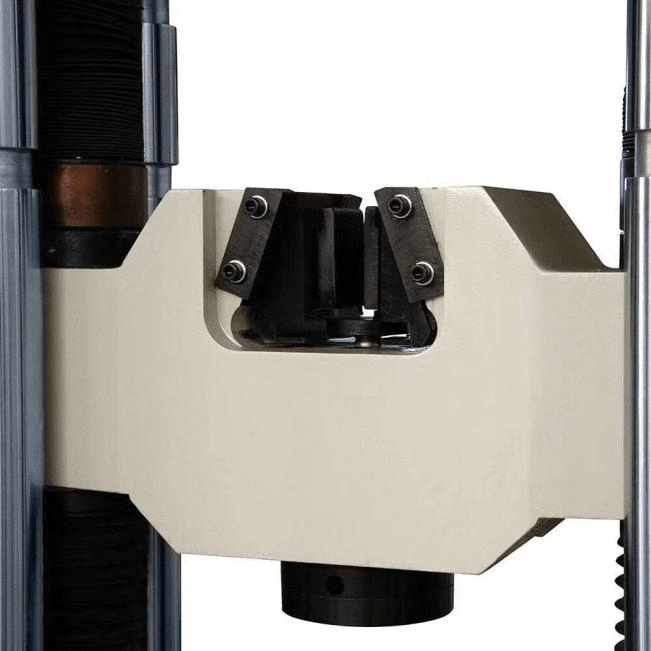 Kusimudza nekudzikisira kweyakadzika crossbeam kunotora mota inotyairwa neinodzikisira, cheni yekufambisa dhizaini, uye screw pair kuona kugadziridzwa kwetension uye compression nzvimbo.
Mafuta e hydraulic ari mutangi remafuta anofambiswa nemota kutyaira yakakwira-kudzvanya pombi muchikamu chemafuta, inoyerera nepakati-imwe nzira vharafu, yakakwira-kudzvanya mafuta sefa, mutsauko wekumanikidza valve boka, uye servo valve, uye inopinda mukati. silinda yemafuta.Iyo komputa inotumira chiratidzo chekutonga kuvhavhavha ye servo kuti idzore kuvhurwa uye kutungamira kwevhavhavha ye servo, nekudaro ichidzora kuyerera muhumburumbira, uye kuona kutonga kweiyo nguva dzose velocity test simba uye inogara ichifambisa velocity.
Display Mode

Yakazara Kombuta Kudzora uye Kuratidzira

Model

WEW-300B

WEW-300D

WEW-600B

WEW-600D

Chimiro

2 Columns

4 Makoramu

2 Columns

4 Makoramu

2 Zvikuru

2 Zvikuru

2 Zvikuru

2 Zvikuru

Max.Load Force

300kn

300kn

600kn

600kn

Test Range

2% -100% FS

Displacement Resolution(mm)

0.01

Clamping Method

Manual clamping kana Hydraulic clamping

Piston Stroke(Customizable)(mm)

150

Tensile Space(mm)

580

Compression Space(mm)

500

Round Specimen Clamping Range(mm)

Φ4-32

Φ6-40

Flat Specimen Clamping Range(mm)

0-30

0-40

Kudzvanya ndiro(mm)

 

Φ160
---
---

Nyora meseji yako pano ugotitumira